American + Korean Inspired Stretch Marks Treatment
THE #1 TOP RATED INNOVATIVE FORMULATED STRETCH MARKS TREATMENT PRODUCT FOR THIGHS, HIPS, LEGS & STOMACH
Stretch Mark Treatment Cream
StretcHeal
StretcHeal is a powerful stretch mark treatment cream and scars defense cream to make the appearance of red, white and purplish marks disappear. Whether a result of pregnancy, weight gain or an unexpected growth spurt, stretch marks are unwelcome, unsightly and often hard to treat.
MAXIMUM RESULTS TO MINIMIZE THE APPEARANCE OF STRETCH MARKS
WHY STRETCHEAL?
Stubborn stretch marks are a thing of the past with Stretcheal Stretch Mark Cream. Formulated with an optimal blend of peptides, nourishing plant butters and nutrient-rich botanical oils, Stretcheal is the best stretch mark cream and scars defense cream to make the appearance of red, white and purplish marks disappear. Whether a result of pregnancy, weight gain or an unexpected growth spurt, stretch marks are unwelcome, unsightly and often hard to treat. Unlike some top stretch mark cream products on the market today, Stretcheal goes beyond just moisturizing the skin. Instead, this luxurious cream targets the actual causes of stubborn stretch marks, or striae, and helps to fight their formation. This double-impact treatment improves the appearance of firmness, elasticity and tone, offering needed support for the skin's underlying structure when it stretches.
THE DIFFERENCE
WHAT MAKES STRETCHEAL DIFFERENT?
✹ Fades the appearance of stretch marks and scars while preventing the development of future marks
✹ Deeply conditions and hydrates the skin with proven ingredients such as squalane, shea butter, cocoa butter, hyaluronic acid, avocado oil, argan oil and apricot oil
✹ A targeted blend of peptides contains palmitoyl tetrapeptide-7, palmitoyl tripeptide-1 and palmitoyl tripeptide-5 to support elasticity and protect the skin
✹ Ideal as a stretch mark cream for pregnancy, it fights the appearance of pregnancy stretch marks before delivery
✹ Helps to reduce the appearance of cellulite while providing a visible slimming effect to areas with undesired lumps and bumps. Tightens the appearance of loose or sagging skin.
HOW STRETCHEAL WORKS?
Stretcheal offers powerful support for weakened skin that has stretched due to weight fluctuations, growth spurts or pregnancy. It increases elasticity and defends against skin degradation to help prevent stretch marks from forming.
REDUCES THE APPEARANCE OF STRETCH MARKS & SCARS
Stretcheal works in two ways. First, it conditions the skin and lessens the appearance of existing stretch marks. Stretcheal helps your body bounce back from stretch marks so that you look your best.
DEFENDS AGAINST THE APPEARANCE OF NEW STRETCH MARKS
Stretcheal helps to prevent new marks from forming after pregnancy or when experiencing weight gain. Our unique blend of peptides protects against skin degradation, helping to fight the appearance of telltale discoloration that appears as the skin recovers from stretching. It supports skin elasticity, so that skin is more flexible as it stretches.
FIGHTS THE LOOK OF CELLULITE & LOOSE SKIN
Often, stretch marks don't stand alone—they can be accompanied by the orange-peel effect known as cellulite. Stretcheal targets these lumps and bumps, helping to smooth out the skin's appearance and providing a skin tightening effect in desired areas.
StretcHeal Customer Reviews
★★★★★

I would like to share with other my experience after only one month of stretch heal! I am beyond satisfied! My husband actually bought it for me and I was very skeptical telling him " If there was a magic stretch mark cream a lot of people would already know about it" and so on! He went ahead and bought it for me anyways and I decided to give it a try! The problem I had with your product was there wasn't many reviews anywhere or before and after picture other than the ones on the website and I thought it seemed kind strange. I thought we were getting scammed and going to pay a bunch of money for some lotion that I could probably get at a drug store! I was wrong!!! Strecheal is magic in a bottle and I am only one month in and have a quarter of a bottle left and another bottle to go after that! Please share my photo so people know this product actually works!!

Kristina Pimenova
★★★★★

A Gem In A Container!

I used StretcHeal when I was carrying my daughter. I started noticing stretch marks going into my third trimester, so I decided to give this product a shot.I applied it twice daily, in the morning and late in the night. Just 3 weeks of using it, my marks lightened up and were smoother. I know it would probably take some time to see the marks go away entirely but I am pleased with the result I get in such a short period.

Becky Jerry
★★★★★

Incredible Stuff!

This product is incredible and I highly recommend it.I bought it when I got pregnant to ensure I did not have any marks.

Truthfully, I did not get any stretch marks despite adding close to 45 pounds in weight.

I continued using it after giving birth to strengthen my skin for the weight loss I'm about to embark on.I also love the way it plumps my skin.

Diane Jerry
★★★★★

Definitely A Five Star For Me!

Stretcheal is one hell of an incredible product that whoever  has stretch marks must try. I gained 65 pounds five weeks after childbirth.

Then I started noticing the appearance of red stretch marks on my arm and thighs. Using this product for about 2 weeks, I saw amazing results.

The redness, prevalent stretch marks are almost unnoticeable.

Holly Fred
★★★★★

One of The Best Stretch Marks Cream!

I have been using Stretcheal anti stretch marks cream for few weeks and so far my stretch marks are fading. The early signs I get shows that this product is an excellent buy. It has a soft, pleasant smell and it is easy to apply without leaving an irritating greasy feeling on my skin. It doesn't contain harsh chemicals. It contains hyaluronic acid, cocoa butter, argan oil, and vitamin e.

Maxine Jonathan
★★★★★

Stretcheal is a real Stretch Marks fighter!

If you have wasted so much money on stretch mark products without any headway, this is the solution to your problem. Unlike dozens of other stretch mark serum, creams, and soaps that I tried, this works well!!! I have been using it for almost 5 weeks and the stretch marks on my hips and arms are gone while those on my thighs are fading. I use it twice daily. I love this product!!

Jesse Rutherford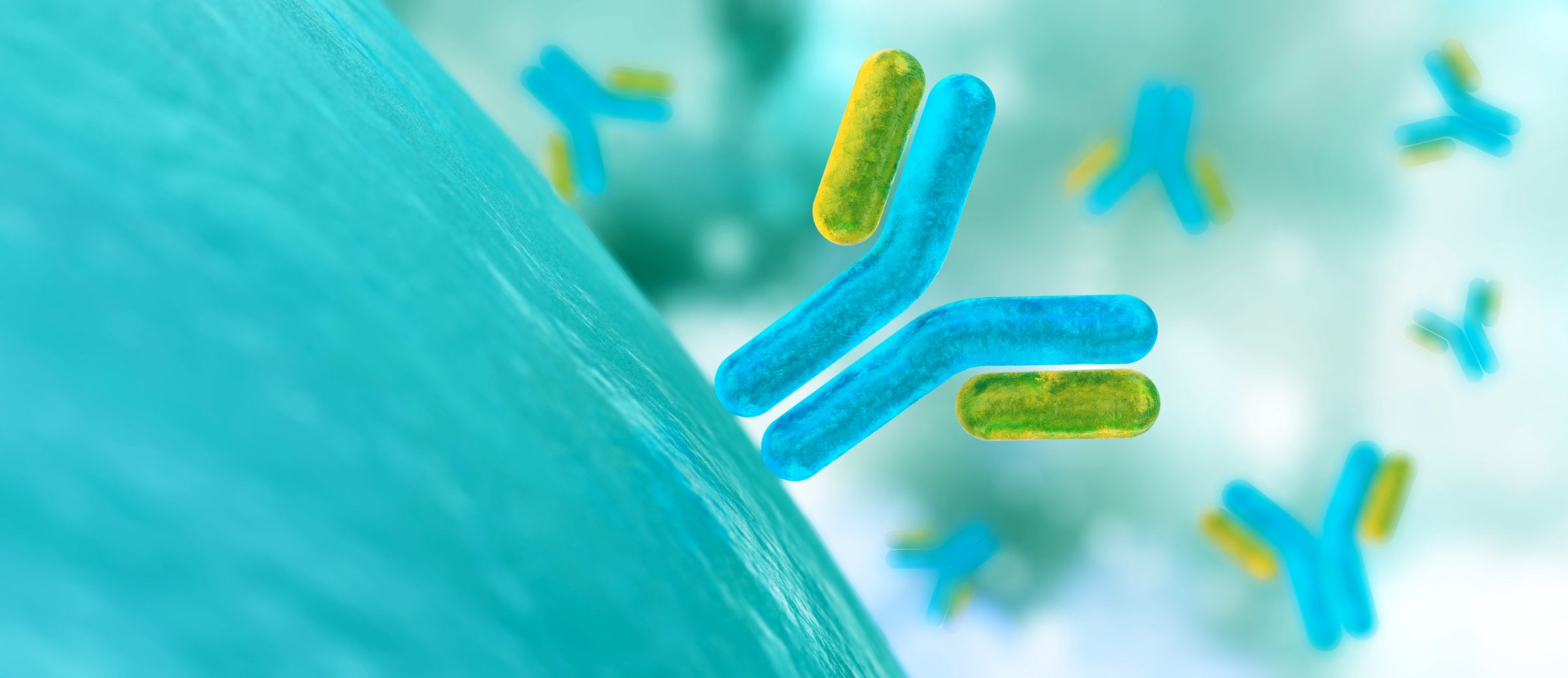 POTENT PEPTIDES
Peptides are some of the strongest weapons against damaged skin. They act as messengers that signal repair mechanisms in the skin.
Palmitoyl Tripeptide-5: In a unique complex developed especially for stretch marks, palmitoyl tripeptide-5 combines with panthenol and natural horehound extract to offer reparative and strengthening benefits. It helps to support the skin's underlying collagen and protect the skin's integrity during stretching.
Palmitoyl Tripeptide-1 & Palmitoyl Tetrapeptide-7: This reparative peptide duo supports the appearance of skin elasticity. It helps to support the fiber network in the skin's upper layer that keeps the skin looking smooth and taut.  
SLIMMING AGENTS
Quinoa Seed Extract: This amazing, nutrient-dense superfood has been shown to weaken the ability of adipocytes, or fat cells, to store fat. It helps to promote a visible slimming and smoothing effect on cellulite and fatty areas.

Lauroyl Proline: A unique ingredient that helps to slim the appearance of fat-riddled areas and minimize the dimpled appearance of cellulite.

BOTANICAL BUTTERS & EXTRACTS
Shea Butter & Cocoa Butter: These rich, nourishing butters are two of the best-known ingredients to aid in the reduction of stretch marks. They are found in the best stretch mark cream products because of their ability to support the skin (and its elasticity) as it stretches.
Aloe Leaf Juice: Naturally soothing and cooling, aloe provides relief for dry, itchy skin.
Lycium Barbarum Fruit Extract: An antioxidant fruit extract with protective properties.
NOURISHING OILS
Argan Oil
Avocado & Apricot Oils: These all-natural oils are packed with vitamins and nourishing fatty acids.
They are noteworthy moisturizers that support skin elasticity and suppleness.
MOISTURE BOOSTERS
Glycerin: Glycerin attracts moisture to the skin, helping it to stay soft and smooth.
Hyaluronic Acid: Hyaluronic acid is one of the best hydrating ingredients for dry skin. It is known for its ability to hold up to 1,000 its weight in water. It attracts and holds moisture to the skin, leaving it hydrated, smooth and plump looking.
Squalane: Squalane is a highly effective moisturizer that deeply hydrates and improves the appearance of skin elasticity.
Tocopherol (Vitamin E): This antioxidant has protective benefits for fragile or damaged skin.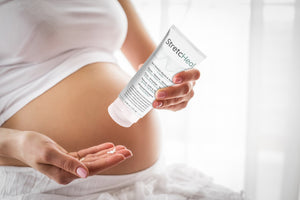 Energize your skin
Discover a stretch marks treatment lotion powered by natural ingredients, backed by cutting-edge science.
Order Yours